I wanted to tell you about my family today. The pictures which you see under the writing are Max, Melanie and Jason. They are part of my family, read on to find out all about them!
This is Max, my little brother. He is quite small, he is only 2 years old but he is quite funny! We like jumping on the trampoline together, we even like tackling each other. I am trying to teach him to protect himself on the trampoline – it is softer, so we don't hurt each other.
Once I was too close to the edge, I tried to dodge his attack and fell off the trampoline, landing in some mud!
Next is my Mum, Melanie: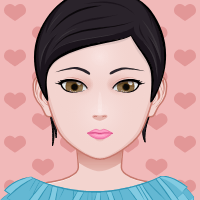 Mum is really cute, she is quite kind and she buys me lots of books sometimes. Last week, she bought me a very nice book; the first 'How to Train Your Dragon' book – with Hiccup Horrendous Haddock the 3rd.
Mum is really nice, she comes from France. We all speak French and English at home. She is a teacher, she teaches French at a high school for girls.
Here is Dad, Jason:
My Dad can be strict, but I know inside he has a kind heart and that I can trust him. He sometimes helps me with my work, we both love Astronomy and we watched the launch of 'Dragon', which was a space capsule, launched by a rocket into space! It actually arrived on the International Space Station (ISS) with supplies on board, but no passengers! The ISS sent it back with 3 people on it.
He is funny and clever. He once taught me this joke: 'What is black and white, and red all over?'……………
A sunburnt penguin!!
I love that joke, it is my favourite. Cressida Cowell, the author of the Dragon books, knows it too; it is in the first book! It was great. I only have 3 dragon books.
Tell me all about your family!
Alex